New Morning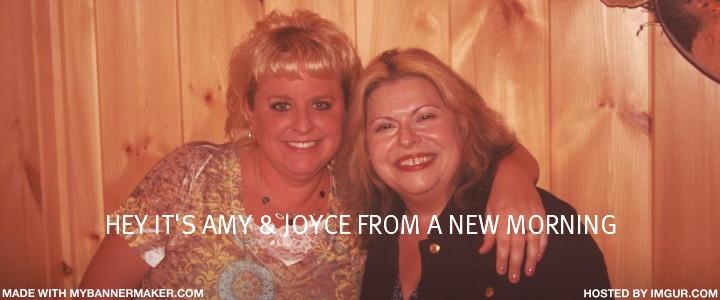 New Morning Schedule
6:00am
AP RADIO NEWS...LOCAL NEWS WITH AMY BATES
6:20am
COUNTRY CALENDAR/BIRTHDAY BOARD...CO-HOSTING WITH AMY
6:40am
FREDDY BALLGAME ON SPORTS
7:00am
AP RADIO NEWS...LOCAL NEWS WITH AMY BATES
7:20am
MORNING MYSTERY-PLAY FOR PRIZES...CO-HOSTING WITH AMY
7:40am
FREDDY BALLGAME ON SPORTS
8:00am
AP RADIO NEWS...LOCAL NEWS WITH AMY BATES
8:20am
ARTIST OF THE DAY...CO-HOSTING WITH AMY
8:40am
FREDDY BALLGAME ON SPORTS
8:42am
NASHVILLE MUSIC MINUTE
9:00am
AP RADIO NEWS...LOCAL NEWS WITH AMY BATES
9:20am
COUNTRY CALENDAR COMMUNITY MINUTE

WEEKLY FEATURES

7:20am
Tuesdays - SNACK ATTACK TUESDAY
9:04am
Tuesdays - NEW HIT COUNTRY @ 9
7:20am
Monday, Thursday & Friday - MORNING MYSTERY
7:20am
Wednesdays - WILD CARD WEDNESDAY
WATCH THIS SPACE FOR UPCOMING NEW MORNING EVENTS, GIVEAWAYS, APPEARANCES AND FUN FACTS
HELP THE ANIMALS AT THE 11TH ANNUAL INDOOR TRIATHLON!
Join WSCY 106.9FM at the 11th annual Indoor Triathlon to benefit the NH Humane Society at Funspot, Route 3 Weirs Beach Saturday March 14th! Cost is only $160.00/team of four. Take part in Bowling, Games & Golf. All team members receive an event long sleeve t-shirt and free pizza and soda. Trophies, awards and a huge raffle! You'll receive added incentives by fundraising more money and bonus points to add onto your team's total! To register and set up a fundraising page, click the link below. ALL proceeds benefit the NH Humane Society in Laconia.



CONGRATULATIONS TO WSCY LISTENERS REBECCA WEISS OF MEREDITH AND ERIC VANSTEENSBURG OF LACONIA WINNERS EACH OF GREAT SEATS TO SEE THE ONE AND ONLY GARTH BROOKS!
Now!! The Electrifying Return of America's Most Powerful Concert Force, Garth Brooks Makes His First Massachusetts Appearance on The World Tour and His First Time in Boston in over 17 Years!

GARTH BROOKS
WORLD TOUR
With
Trisha Yearwood
Thursday, January 22, 2015 7:30PM
Friday, January 23, 2015 7:00 PM & 10:30PM
Saturday, January 24, 2015 7:00 PM & 10:30PM
Sunday, January 25, 2015 7PM
TD Garden
Boston, MA

WSCY LISTENERS WON TICKETS TO SEE LITTLE BIG TOWN w/DAVID NAIL AT THE BANK OF NH PAVILION AT MEADOWBROOK SATURDAY SEPTEMBER 5TH BEFORE THEY COULD BUY THEM ON A NEW MORNING!
SEE REIGNING "CMA GROUP OF THE YEAR" LITTLE BIG TOWN w/DAVID NAIL AT THE BANK OF NH PAVILLION AT MEADOWBROOK SATURDAY SEPTEMBER 5TH. TICKETS ON SALE NOW!
For more information:
https://www.banknhpavilion.com/?page=event_info&show_code=090515
WSCY LISTENERS WON TICKETS TO FLORIDA GEORGIA LINE BEFORE THEY COULD BUY THEM ON A NEW MORNING!
TICKETS GO ON SALE NOW FOR THE FLORIDA GEORGIA LINE "ANYTHING GOES" 2015 TOUR COMING TO THE VERIZON WIRELESS ARENA IN MANCHESTER ON THURSDAY FEBRUARY 18TH w/ THOMAS RHETT and FRANKIE BALLARD...
CONGRATS TO MELANIE STEENBEKE FROM GILMANTON WINNER OF THE ERIC CHURCH THE OUTSIDERS WORLD TOUR SEATS AND MEET AND GREETS CONTEST ON A NEW MORNING!
WIN A FREE DOWNLOAD OF "SUNDOWN HEAVEN TOWN" TIM MCGRAWS NEW ALBUM ON A NEW MORNING
IT'S TIM MCGRAW'S THIRTEENTH STUDIO ALBUM, FEATURING TRACKS "LOOKING FOR THAT GIRL" and "MEANWHILE BACK AT MAMAS" NEW CREW MEMBERS LISTEN FOR YOUR NAME AROUND 6:45am. IF YOU HEAR IT, CALL WITHIN 10 MINUTES TO CLAIM YOUR PRIZE...A FREE DOWNLOAD OF "SUNDOWN HEAVEN TOWN"
WSCY LISTENERS WON TICKETS TO SEE ALAN JACKSON ON A NEW MORNING!
WSCY SENT LISTENERS TO SEE An Evening With ALAN JACKSON w/ CRAIG CAMPBELL at the BANK OF NH PAVILLION at MEADOWBROOK THURSDAY AUGUST 7TH
MIKE AINSWORTH FROM MEREDITH TO WON THE ZAC BROWN BAND SEATS AND EAT AND GREETS CONTEST!
CONGRATULATIONS TO MIKE AINSWORTH FROM MEREDITH! GRAND PRIZE WINNER OF A PAIR OF TICKETS TO THE SOLD OUT ZBB SHOW ON SUNDAY AUGUST 17TH AT THE BANK OF NH PAVILION AT MEADOWBROOK IN GILFORD...AND THAT'S NOT AT ALL! MIKE ALSO WINS A PAIR OF EAT AND GREET PASSES THAT WILL GET HIM AND A GUEST BACKSTAGE BEFORE THE SHOW TO MEET THE BAND AND ENJOY A DELICIOUS HOME MADE BUFFET FROM ZAC'S PERSONAL CHEF. FROM YOUR CHICKEN FRIED, FINGER LICKIN' NEW HIT COUNTRY STATION, WSCY 106.9FM!
NEW CREW MEMBERS WON TICKETS TO SEE MIRANDA LAMBERT w/JUSTIN MOORE and THOMAS RHETT!
New Crew members won tickets to see Miranda Lambert w/Justin Moore and Thomas Rhett. Sign up to be a New Crew Member today on the Contact page!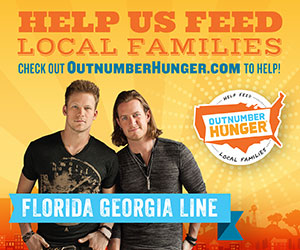 DESTINATION VACATION WINNER JEFF WYATT
JEFF WYATT FROM MEREDITH WON A TRIP TO NASHVILLE TENNESSEE RECENTLY ON A NEW MORNING, AND ALONG W/HIS BUDDY JOE HURD STOPPED BY WSCY.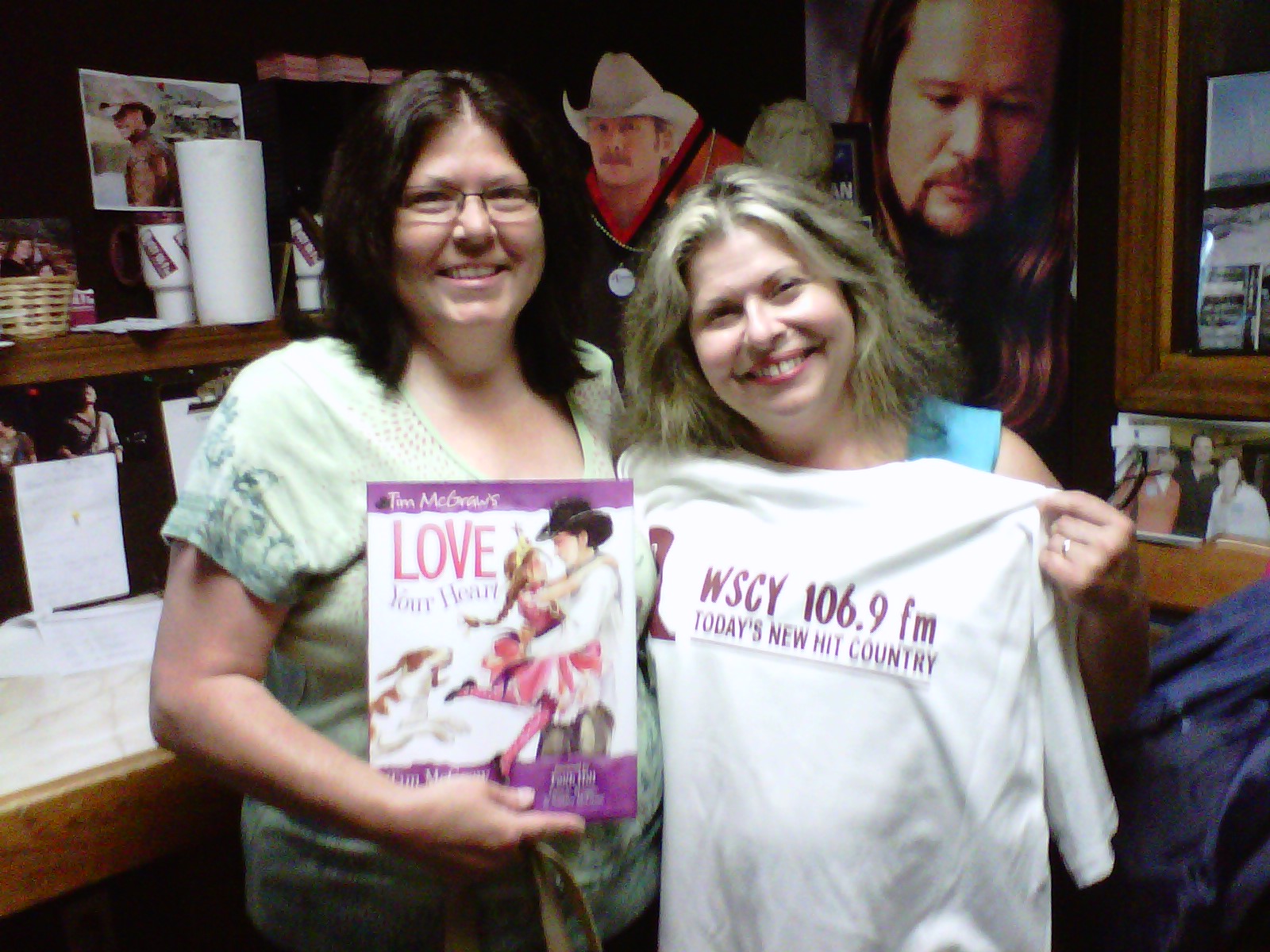 Robyn and Joyce
Robin Nelson stopped in to pick up her prizes.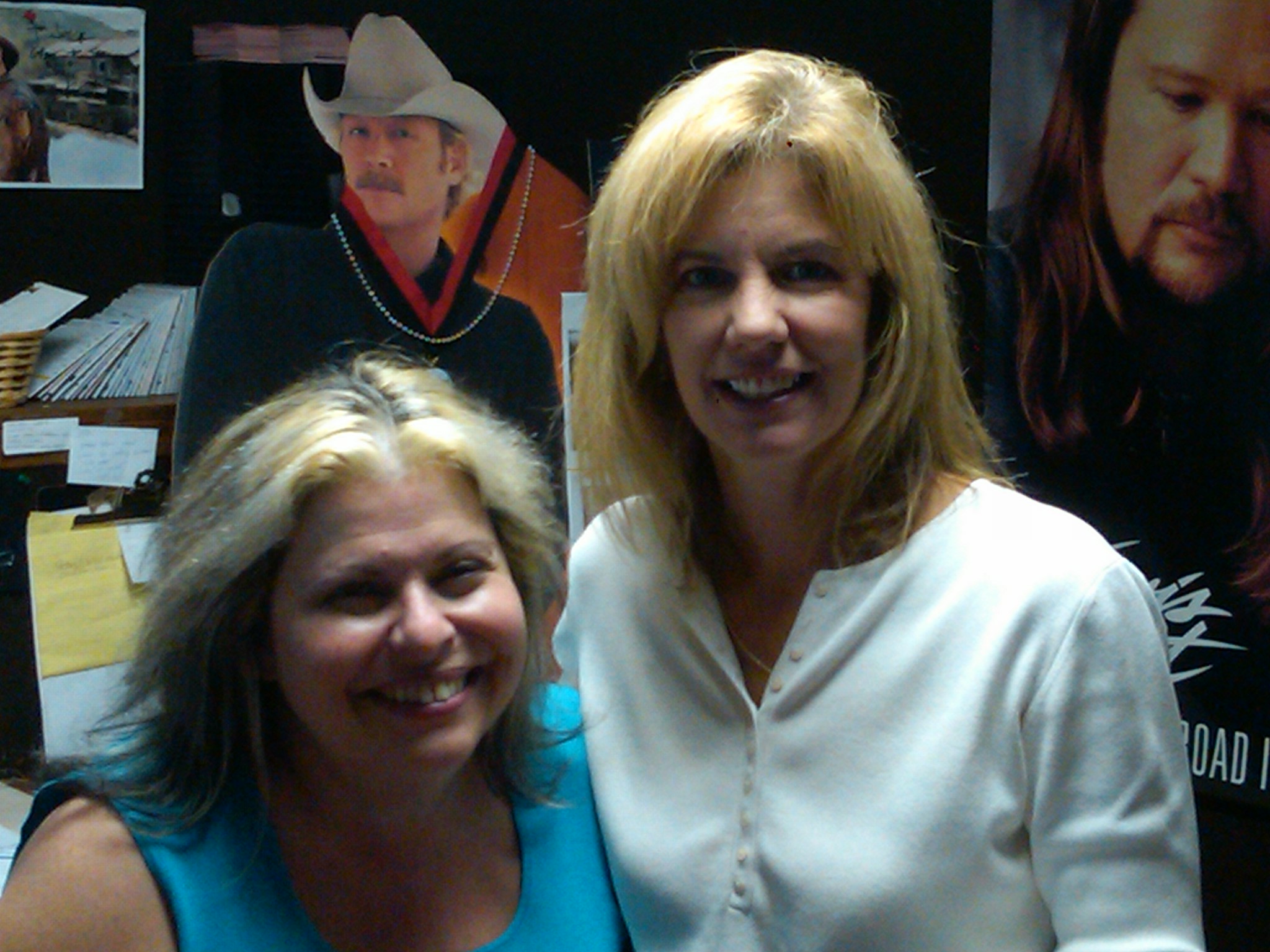 Joyce and Wendy
Thanks for the apple pie Wendy!
Jimmy Wayne's New Book

AMY FRED JOYCE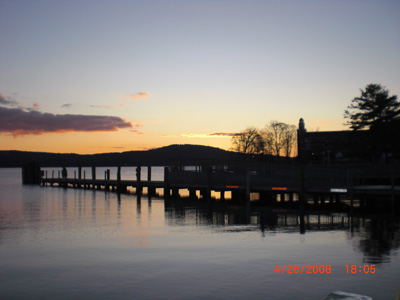 WELCOME TO A NEW MORNING"

BECOME A MEMBER OF THE "NEW CREW" & QUALIFY TO WIN
PRIZES INCLUDE...
FREE CD'S **CONCERT TICKETS**DVD'S**** AND MORE!!
CLICK ON THE BANNER AND SUBMIT YOUR NAME* MAILING ADDRESS* PHONE NUMBER* AND EMAIL...
DO IT TODAY SO YOU DON'T MISS OUT*
For more information:
http://www.wscy.com/contact-us.cfm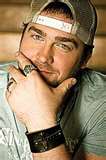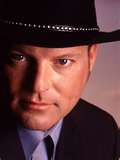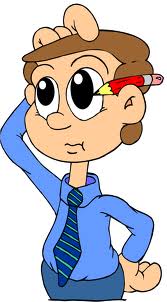 DID YOU KNOW THAT ...
The Henningsens co-wrote half the songs on The Band Perry's sophomore cd "Pioneer".Keith Urban co-wrote his hit "Long Hot Summer" with singer/songwriter Richard Marx?

Sara Evans #1 hit "A Little Bit Stronger" was written by Lady Antebellum's Hillary Scott?David Nail's song Turning Home was co-written by Kenny Chesney?-

Lee Brice co-wrote Tim McGraw's song "Still"and Zac Brown's new single "No Hurry"?-

Toby Keith wrote or co-wrote all the tracks on his album "Bullets in the Gun"?-

Jamey Johnson & Randy Houser co-wrote Honky Tonk Badonkadonk for Trace Adkins?

Big Kenny from Big & Rich lost all his money in Las Vegas and was left with one dollar in his pocket. This inspired him to write Tim McGraw's hit "Last Dollar"?

"Wanna Make You Love Me" singer songwriter Andy Gibson co-wrote Jason Aldean's #1 "Don't You Wanna Stay"?

The Eli Young Band song "Even if it Breaks Your Heart" was co-written by "If the Fish Don't Bite" singer Eric Paslay?

"Chillin' It" singer Cole Swindell wrote "Outta My Head" for Craig Campbell and co-wrote "This is How We Roll" for Florida Georgia Line?

"Leave the Night On" singer Sam Hunt co-wrote Billy Currington's #1 song "We Are Tonight"