Welcome to WSCY: #1 For Today's New Hit Country!
CASH AND CANS HAD A RECORD BREAKING YEAR!
THANKS FOR YOUR GENEROSITY!
The 28th annual Cash and Cans Money & Food Drive for the holidays is officially over. The outpouring of love, support and generosity during our 28th annual Cash and Cans Money and Food Drive was overwhelming! A record $33,967.21 and thousands and thousands of non-perishables was donated!
WIN A TRIP FOR 4 TO DISNEY WORLD!!
We're ringing in the New Year by giving you a chance to win a trip for four to Disney World in Orlando Florida! Enjoy round-trip airfare from Manchester to Orlando; transportation to and from Manchester/Boston Regional Airport courtesy of Lakes Region Airport Shuttle in Tilton. "Sit Back, Relax, They'll Drive"; four nights at the DoubleTree Hotel and Disney 3-day park hopper passes for everyone!! Register for this fabulous getaway at the following locations:

In Belmont: Vacman & Bobbin, The Home Beautiful and Sal's Pizza;
In Concord: Concord Sports Center, Capitol Craftsman & Romance Jewelers;
In Franklin: Grevior Furniture & Studio 73;
In Gilford: Vanworks Car Audio, Gilford Home Center and Gilford True Value, Laconia Eye & Laser Center;
In Laconia: Sawyers Jewelry,Bootleggers Footwear, Prescott's Florist, HK Powersports, Fireside Living, Greenlaws Music, All My Life Jewelers, Amerigas, Verizon Wireless Zone, Boulia Gorrell Lumber Company;
In Lincoln: Rodgers Ski & Sport;
In Penacook: Cheney's Applehouse Furniture;
In Plymouth: Verizon Wireless Zone; Meredith Ford, Wolfson's Jewelers, George's Seafood & Barbecue;
In Tilton: The Blooming Iris, Island Sun Tanning

No purchase necessary. Winner will be selected at random from all entries Wednesday, December 31st! Ring in 2015 with a getaway for four to Disney World! GOOD LUCK FROM NEW HIT COUNTRY WSCY 106.9FM!

WSCY LISTENERS WON TICKETS TO SEE FLORIDA GEORGIA LINE ON A NEW MORNING!
TICKETS ON SALE NOW FOR THE FLORIDA GEORGIA LINE "ANYTHING GOES" 2015 TOUR COMING TO THE VERIZON WIRELESS ARENA IN MANCHESTER ON THURSDAY FEBRUARY 18TH w/ THOMAS RHETT and FRANKIE BALLARD...
For more information:
http://www.ticketmaster.com/event/01004D6DE3626E5B
QUALIFY TO WIN A COMPUSTAR REMOTE CAR STARTER
Listen for the sound of Santa clicking on his COMPUSTAR REMOTE CAR STARTER, call in as soon as you hear it on a New Morning from 6-10a at 1-888-941-1069 to qualify to win yours on Friday December 19th from VANWORKS CAR AUDIO, 29 Gilford East Drive, Gilford and your toasty warm home for New Hit Country, WSCY 106.9FM.
SEE GARTH BROOKS LIVE IN CONCERT! COMING SOON WIN TICKETS ON A NEW MORNING
Now!! The Electrifying Return of America's Most Powerful Concert Force, Garth Brooks Makes His First Massachusetts Appearance on The World Tour and His First Time in Boston in over 17 Years!

TICKETS ON SALE NOW!
ONLY AT THE FOLLOWING: ticketmaster.com or ticketmaster.com/garthbrooks

GARTH BROOKS
WORLD TOUR
With
Trisha Yearwood
Thursday, January 22, 2015 7:30PM
Friday, January 23, 2015 7:00 PM & 10:30PM
Saturday, January 24, 2015 7:00 PM & 10:30PM
Sunday, January 25, 2015 7PM
TD Garden
Boston, MA
WSCY LISTENERS! YOU WILL HAVE A CHANCE TO WIN TICKETS!!!
THE WSCY FIRE UP FALL CONTEST!
Congratulations to Michelle Mayo of Franklin, winner of a Lennox Montage Pellet Stove from Eased Edges, Court St., Laconia! Thanks to all our qualifiers for joining us at the Pellet Stove Party on Saturday November 15th from at Eased Edges. More fun, local, easy ways to win coming soon!
The Montage™ pellet stove is truly designed for modern times. With four distinct trim kits, the Montage can be customized to fit nearly any decor. Because the large hopper and automatic feed system erases the need for steady fire maintenance, using the stove is easy, unproblematic and economical. In fact, the Montage effectively burns standard-grade fuel, saving expense while delivering dependable, low-maintenance heat. This stove is the ultimate in modern comfort— beauty, efficiency and above all performance.
For more information:
www.easededges.com
CONGRATS TO MELANIE STEENBEKE FROM GILMANTON WINNER OF THE "ERIC CHURCH THE OUTSIDERS WORLD TOUR SEATS AND MEET AND GREETS" CONTEST!
Church's current album, The Outsiders, debuted at No. 1 on the Billboard Top 200 Albums Chart and the Billboard Country Albums Chart earlier this year...From EMI NASHVILLE and your home for NEW HIT COUNTRY, WSCY 106.9FM
WIN A FREE DOWNLOAD OF THE NEW LADY ANTEBELLUM ALBUM "747" ON A NEW MORNING!
JOIN THE NEW CREW TODAY ON THE CONTACT PAGE THEN LISTEN FOR YOUR NAME AROUND 6:45A M -F. AS SOON AS YOU HEAR IT, CALL 1-888-941-1069, TO CLAIM YOUR PRIZE!
WIN A FREE DOWNLOAD OF "SUNDOWN HEAVEN TOWN" TIM MCGRAWS NEW ALBUM ON A NEW MORNING
IT'S TIM MCGRAW'S THIRTEENTH STUDIO ALBUM, FEATURING TRACKS "LOOKING FOR THAT GIRL" and "MEANWHILE BACK AT MAMAS" NEW CREW MEMBERS LISTEN FOR YOUR NAME AROUND 6:45am. IF YOU HEAR IT, CALL1-888-941-1069 WITHIN 10 MINUTES TO CLAIM YOUR PRIZE...A FREE DOWNLOAD OF "SUNDOWN HEAVEN TOWN"
THE WSCY ZBB SEATS AND EAT AND GREETS CONTEST WINNER IS MIKE AINSWORTH FROM MEREDITH!
CONGRATULATIONS TO MIKE AINSWORTH FROM MEREDITH! GRAND PRIZE WINNER OF A PAIR OF TICKETS TO THE SOLD OUT ZBB SHOW ON SUNDAY AUGUST 17TH AT THE BANK OF NH PAVILION AT MEADOWBROOK IN GILFORD...AND THAT'S NOT AT ALL! MIKE ALSO WINS A PAIR OF EAT AND GREET PASSES THAT WILL GET HIM AND A GUEST BACKSTAGE BEFORE THE SHOW TO MEET THE BAND AND ENJOY A DELICIOUS HOME MADE BUFFET FROM ZAC'S PERSONAL CHEF. FROM SOUTHERN GROUND RECORDS AND YOUR CHICKEN FRIED, FINGER LICKIN' NEW HIT COUNTRY STATION, WSCY 106.9FM!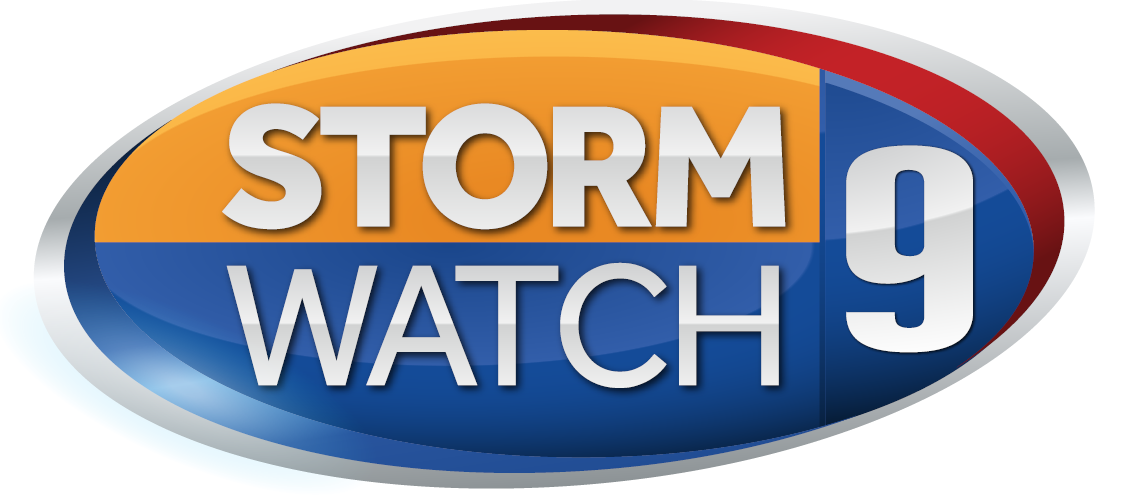 WMUR StormWatch 9 Forecast Now on WSCY 106.9FM
WSCY 106.9FM is proud to partner with the best, most reliable and consistent source of weather in New Hampshire, the WMUR Storm Watch 9 weather team. Click the link for your local forecasts:
For more information:
www.wmur.com/weather
LISTEN TO WIN ON WILD CARD WEDNESDAY
IT'S A SURE BET YOU'LL WIN!

SHUFFLE THE DECK AND PICK A CARD BETWEEN 2 AND 10 TO WIN THE PRIZE ON THE BACK.