Welcome to WSCY: #1 For Today's New Hit Country!
SUPPORT THE NH HUMANE SOCIETY AT A FUN NIGHT OUT AND ENTER THE BACKYARD BBQ HAVEN RAFFLE!
Join us for a Boot Kickin' good time on Friday, September 29th for the Blue Jeans Ball at Pitman's Freight Room, 94 New Salem Street in Laconia, presented by Bank of New Hampshire. Doors open at 7pm
7:30 - 8:30pm - kick up your heels with a dance lesson and games with Amelia from Frates Dance Studio
9-10:30pm enjoy a concert with up-and-coming pop-country artist Lexi James and her 6-piece band.
Tickets are only $35 and LIMITED, so buy your ticket TODAY!
Enjoy a catered BBQ meal from Traveling Texas Smoke Shop - $15 per person, your choice of ribs or chicken with 2 sides and a drink.
Don't forget to enter to WIN the Backyard BBQ Haven package - a $20 ticket gets you a chance tp win a Prestige model grill with cover and utensils; patio furniture and fire pit, and; $100 worth of grilling meats and supplies. A value of over $3,400!! A winner will be drawn at 10pm, but you need not be present to win.
For more information:
https://nhhumane.org/events/blue-jeans-ball-0
SEE ERIC CHURCH AT THE BANK OF NH PAVILION FRIDAY SEPTEMBER 22nd!

"THE CHIEF" TAKES OVER THE BANK OF NH PAVILION FOR TWO NEW HIT COUNTRY CONCERT NIGHTS SEPTEMBER 21ST AND 22ND. JOIN ERIC CHURCH ON HIS "HOLDIN' MY OWN" TOUR w/CARLY PEARCE!

TANGER OUTLETS TILTON TO HOST NINTH ANNUAL FIT FOR A CURE 5K ON SEPTEMBER 24
TANGER OUTLETS TILTON TO HOST NINTH ANNUAL FIT FOR A CURE 5K ON SEPTEMBER 24
Tanger Outlets Tilton in conjunction with Under Armour, Northeast Communications (Mix 94.1fm, WSCY 106.9, The Planet 100.1 and Oldies 92.9), AutoServ, Belknap Landscape Company and Laconia Daily Sun, will host the Ninth Annual Fit for a Cure 5K Run/Walk presented by Under Armour Sunday September 24th at 8:30am at Tanger Outlet Center in Tilton. The first 1,000 registrants will receive an Under Armour race t-shirt. All finishers will receive a commemorative participant medal and shopping discounts. Prizes will be awarded to top 3 male and female winners along with division winners in each age category. The registration fee is $25.00 for adults and $15.00 for children under 17 years of age or $30 beginning September 22nd through race day. Special group rates available! Proceeds benefit LRGHealthcare's Breast Health Initiatives.
For more information:
http://www.tangeroutlet.com/tilton
LUKE BRYAN SEATS AND MEET AND GREETS WINNER TAMARA MAZIARZ AT THE XFINITY CTR 6/24/17

TAMARA MAZIARZ OF CONCORD WON SEATS AND MEET AND GREETS TO SEE LUKE BRYAN AT THE XFINITY CTR. IN MANSFIELD, MA ON 6/24/17 LISTEN TO WIN SEATS AND MEET AND GREETS TO MORE NEW HIT COUNTRY CONCERT NIGHTS!
CONGRATULATIONS TO "LADY A YOU LOOK GOOD GIVEAWAY" WINNER NICOLE PAIGE OF BRISTOL



LADY ANTEBELLUM PLAYS THE BANK OF NH PAVILION ON SUNDAY JULY 23RD. CONGRATULATIONS TO "LADY A YOU LOOK GIVEAWAY" WINNER, NICOLE PAIGE OF BRISTOL! NICOLE WON A PAIR OF TICKETS AND MEET AND GREETS, AND WILL HAVE HER PHOTO TAKEN WITH THE HEADLINERS!

NEW CREW MEMBER CHRISTIE FIELDS WON BRAD PAISLEY TIX

NEW CREW MEMBERS QUALIFIED TO WIN TICKETS TO SEE CMA CO-HOST BRAD PAISLEY w/DUSTIN LYNCH AND CHASE BRYANT SATURDAY AUGUST 5TH.

SIGN UP TO BE A NEW CREW MEMBER ON THE CONTACT PAGE.

WSCY GAVE AWAY A PAIR OF SEASON PASSES TO WHALESTALE WATERPARK!
CONGRATULATIONS TO THERESA PAPAVLO OF LACONIA WINNER OF A PAIR OF SEASON PASSES TO WHALESTALE WATERPARK IN LINCOLN! FROM YOUR SUMMER FUN STATION WSCY 1069FM
17TH ANNUAL HK POWERSPORTS LAND AND LAKE POKER RUN FOR EASTER SEALS NH NASWA RESORT LACONIA
WSCY 106.9FM is a proud major sponsor!! Dedicated to the memory of Peter Makris.
The 17th Annual HK Powersports Land & Lake Poker Run for Easterseals NH, Saturday, July 8, 2017 at the NASWA Resort, Laconia raised a one-day record, 132,030.00!!! THANK YOU to all who participated and all of our fabulous sponsors! Couldn't do this without you!!
WIN TICKETS TO SEE THE OAK RIDGE BOYS AT THE CAPITOL CENTER FOR THE ARTS IN CONCORD
Join The Oak Ridge Boys for a night combining their hits and a Christmas celebrationon Friday December 22. Tickets on sale 6/23 11am.
Theirs is one of the most distinctive and recognizable sounds in the music industry. The four-part harmonies and upbeat songs of The Oak Ridge Boys have spawned dozens of Country hits and a Number One Pop smash.
Their string of hits includes the Country-Pop chart-topper "Elvira", as well as "Bobbie Sue", "Dream On", "Thank God For Kids", "American Made", "I Guess It Never Hurts To Hurt Sometimes", "Fancy Free", "Gonna Take A Lot Of River" and many others.
For more information:
www.ccanh.com
GRAND PRIZE WINNER OF A PAIR OF MIRANDA LAMBERT MEET AND GREETS IS KELSEY POTTER OF NEW HAMPTON, NH!

CONGRATULATIONS TO OUR TICKET WINNERS TO SEE MIRANDA LAMBERT ON THE "HIGHWAY VAGABOND" tour with CADILLAC THREE and TUCKER BEATHARD AT THE BANK OF NH PAVILION.
THE MAVERICKS "BRAND NEW DAY" AVAILABLE NOW!
THE MAVERICKS GREET A BRAND NEW DAY
The genre-defying Mavericks are declaring their independence and stepping out on their own with Brand New Day, the first studio album released on Mono Mundo Recordings, the label they founded in 2016."This is the first studio record on our own label, and it is an important component in the band's history," Raul Malo says, "but the real goal was just to make a great record."
For more information:
http://www.themavericksband.com/
SPIN TO WIN ON NEW HIT COUNTRY ROULETTE ON A NEW MORNING

THURSDAYS ON A NEW MORNING SPIN THE NEW HIT COUNTRY ROULETTE WHEEL TO AUTOMATICALLY WIN ANY NUMBER OF GREAT PRIZES ATTACHED TO NUMBERS ON THE WHEEL!
WIN A $25 VIP WASH CARD FOR EXTREME CLEAN TOUCH FREE CAR WASH IN MEREDITH ON A NEW MORNING

WSCY WANTS TO KEEP YOUR VEHICLE CLEAN IN 2016! LISTEN TO A NEW MORNING TO WIN A 25 DOLLAR EXTREME CLEAN TOUCH FREE CAR WAS JUST NORTH OF THE MEREDITH LIGHTS.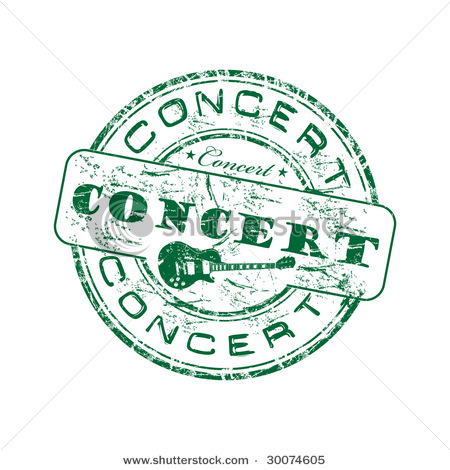 WSCY IS YOUR NEW HIT COUNTRY CONCERT STATION!
WSCY HAS ALREADY GIVEN AWAY TICKETS TO THESE ARTISTS CONCERTS...LISTEN TO A NEW MORNING FOR INFO ON UPCOMING TICKET GIVEAWAYS!

GARTH BROOKS
ZAC BROWN BAND

TIM MCGRAW
TOBY KEITH

DARIUS RUCKER
LITTLE BIG TOWN

LADY ANTEBELLUM
FLORIDA GEORGIA LINE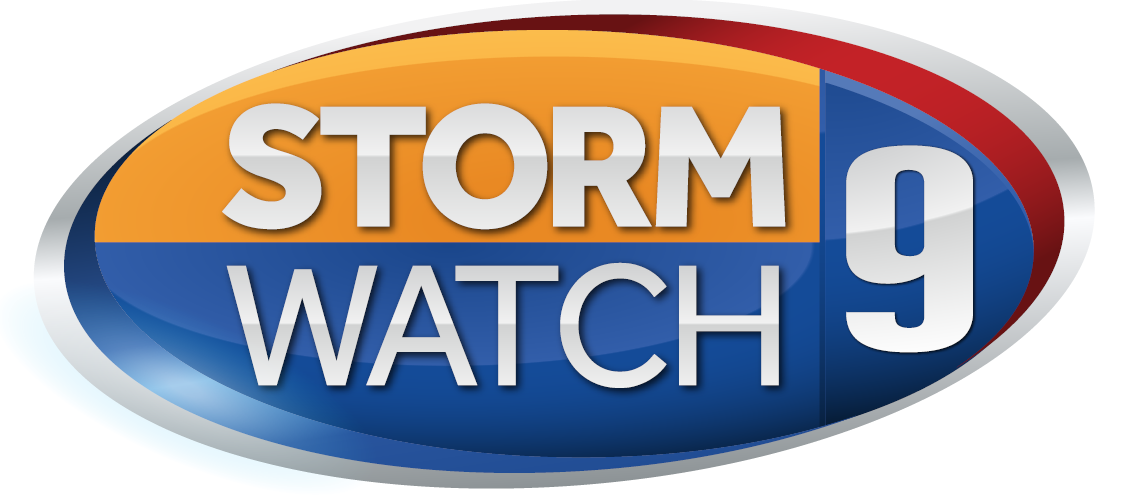 WMUR StormWatch 9 Forecast Now on WSCY 106.9FM
WSCY 106.9FM is proud to partner with the best, most reliable and consistent source of weather in New Hampshire, the WMUR Storm Watch 9 weather team. Click the link for your local forecasts:
For more information:
www.wmur.com/weather
LISTEN TO WIN ON WILD CARD WEDNESDAY
IT'S A SURE BET YOU'LL WIN!

SHUFFLE THE DECK AND PICK A CARD BETWEEN 2 AND 10 TO WIN THE PRIZE ON THE BACK.